"God would rather have you messed up than not at all."
-Risk everything
to reach everyone.
​
-Live an "Only God"
lifestyle.
​
-Awaken God-given
gifts.
RISK EVERYTHING
TO REACH EVERYONE
"I love going to this church and how welcoming it is. I can truly say Awaken has impacted me in a positive way. I find peace and joy in what the best church I've ever attended. Only God led me there. Thank you Jesus!"
LIVE AN
ONLY GOD LIFESTYLE
"They accept people just as they are and they love you and believe in you. I love coming to Awaken and hearing a great word. "
"Awaken makes you feel like family as soon as you walk in! And I feel the presence of God all around...I haven't felt His presence at a church in a long time. I really loved worshipping there. They have the right idea."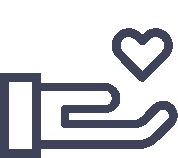 They are to

DO GOOD

, to

BE

RICH

in good works, to

BE GENEROUS

and ready to

SHARE

.